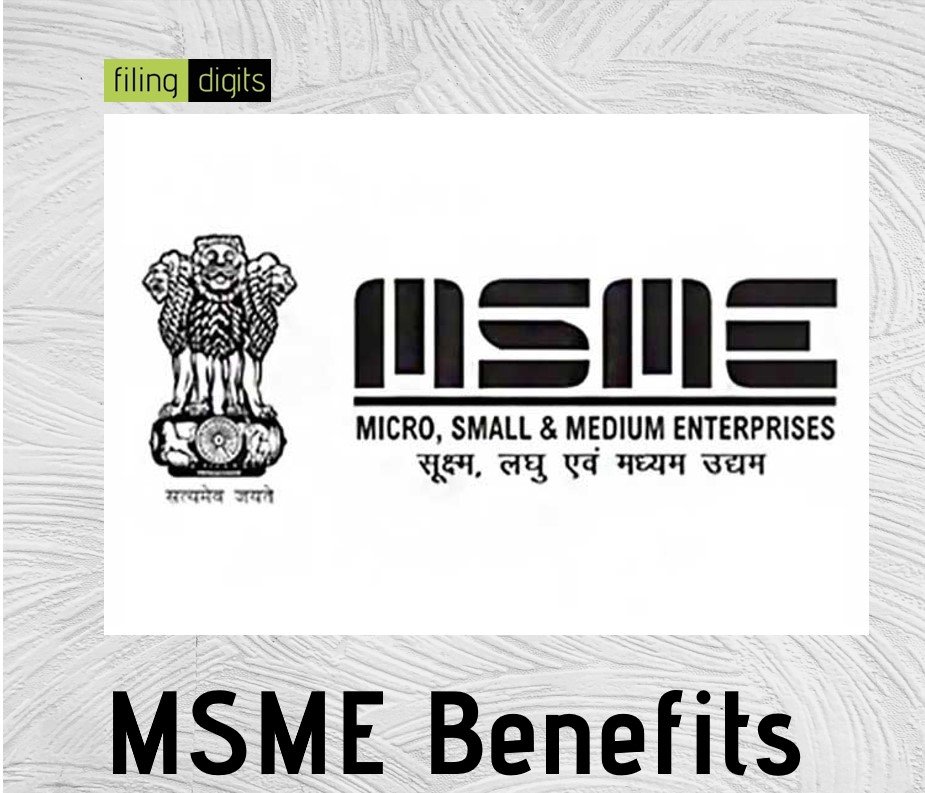 Following are the main benefits of MSME Registration:
Registration will help in to get government tenders.
Government are issuing tenders costing up to Rs 200 Cr only to MSMEs units.
Registration will help in to get government subsidies on IPR/Loans
Business enterprises registered under the MSME Act can avail instant subsidy/discount of 50 per cent for patent/trademark registration.
Businesses or enterprises registered as MSME under the MSME Act are eligible to avail a benefit of 1% on the overdraft as part of the Credit Guarantee Trust Fund Scheme. This can be as per the conditions of bank to bank.
Easy availability of bank loans with or without collaterals
Under the new initiative of government for MSMEs, a unit can get loan even without collaterals. Small business owner can get benefits of the same by applying with banks/NBFCs.
Low Interest rates on loan
Protection against delay payments from debtors
Best MSME registration benefits, a buyer is expected to make a payment for the goods/services within 15 days of the purchase. If the buyer delays, the payment for more than 45 days, the enterprise is eligible to charge compound interest which is 3 times the rate notified by RBI.
Eligible for self-employment training program conducted by Government